Quarterly In Advance is published by Wedlake Bell's Real Estate Team for our clients and contacts in the property world.
Please click here to read the digital flipbook of the full issue, or click the image below.
Please click here for our pod cast as Suzanne Gill and Natalie Pilagos discuss the latest issue of QIA.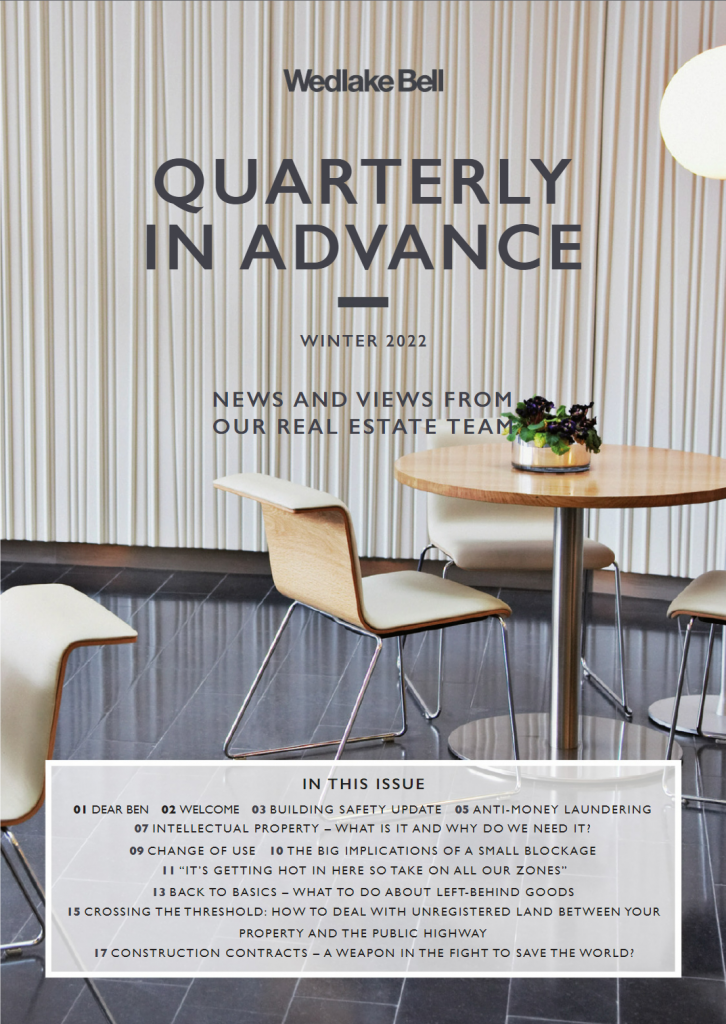 Contents