The Law Society Gazette review Partner James Castro-Edwards' book on GDPR
28 / 11 / 2017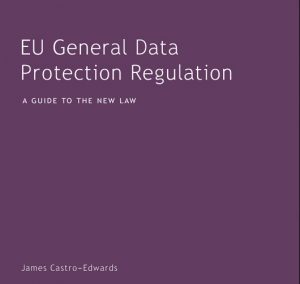 The Law Society Gazette have reviewed 'EU General Data Protection Regulation: A Guide To The New Law', written by Partner and Head of Data Protection, James Castro-Edwards.
The review recommends James' book "not only to those who practise in the area of data protection but also to those responsible for implementing GDPR in their firm. I have read a variety of publications which summarise the new law but I like this guide because it is comprehensive, authored by an expert and has the regulations annexed to it."
Visit The Law Society Gazette now to read the full review.